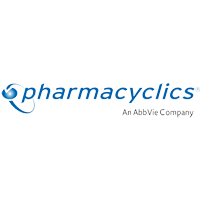 Membership Level

Company Headquarters

Sunnyvale, CA
Every day, too many people miss out on the beauty and richness of life: A morning cup of coffee, reading to a grandchild, noticing a neighbor's garden while out for a walk. These are treasures when someone has the strength, vitality, and opportunity to enjoy them. However, to a person dealing with life-threatening illness, opportunities like these can be erased by the overwhelming struggle to regain health and hold on to hope.
At Pharmacyclics, their every effort is directed to bringing new therapies to life: treatments that help people return to the lives they love as quickly and easily as possible. They believe there is nothing more powerful than giving back in this way. They believe there is nothing more valuable than turning hope into reality and allowing people to focus on the splendor in every day. This is what Pharmacyclics calls the magic of normal—and they want this for as many people as possible.
Connect to personalized IMBRUVICA® (ibrutinib) support: access, affordability support options, and nurse call support and resources.
We provide personalized assistance to help you through your IMBRUVICA® treatment journey by:
Contacting your insurance provider to help you understand your coverage
Finding affordability support options to help you afford your treatment
Providing educational resources about your disease
Offering nurse call support that answers your questions about IMBRUVICA® and provides information about your disease
Website: https://www.imbruvica.com/patient-support/access-support