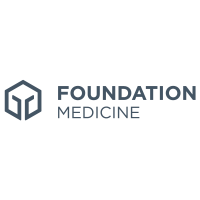 Membership Level

Company Headquarters

150 Second Street Cambridge, MA 02141
Foundation Medicine's vision is to lead a transformation in cancer care, where each patient's treatment is informed by a deep understanding of the molecular changes that contribute to their disease.
WHAT FOUNDATION MEDICINE DOES
Foundation Medicine helps the cancer community push the field of routine cancer care forward in the following ways:
Patients first. Foundation Medicine brings a pan-cancer orientation to the treatment of both solid tumors and hematologic cancers, and helps make precision medicine a reality for patients by providing comprehensive genomic profiles to oncologists to help them match their patients to targeted therapies.
Research. Foundation Medicine collaborates with drug developers and cancer researchers to identify novel targets and assists in the development of targeted cancer therapies and active clinical trials.
Data. Foundation Medicine leverages their molecular information platform, using their growing knowledge base of genomic information about human cancers and incorporating clinical data, to inform drug development and enable precision medicine.
Client services
[email protected]
888-988-3639
---