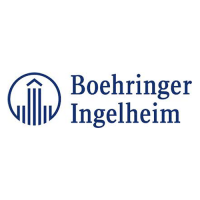 Partner Level

Company Headquarters

Ridgefield, CT

Phone

800-243-0127

Website
Boehringer Ingelheim in Oncology
Cancer takes. Takes away time. Takes away loved ones. At Boehringer Ingelheim Oncology, we are giving patients new hope, by taking cancer on. We are dedicated to collaborating with the oncology community on a shared journey to deliver leading science. Our primary focus is in lung and gastrointestinal cancers, with the goal of delivering breakthrough, first-in-class treatments that can help win the fight against cancer. Our commitment to innovation has resulted in pioneering treatments for lung cancer and we are advancing a unique pipeline of cancer cell directed agents, immuno-oncology therapies and intelligent combination approaches to help combat many cancers. For more information, please visit www.boehringer-ingelheim.us, or follow us on Twitter @BoehringerUS.