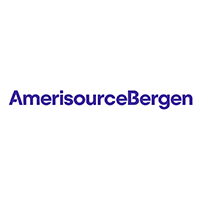 Partner Level

Company Headquarters

AmerisourceBergen Oncology Supply
2801 Horace Shepard Drive
Dothan, AL 36303

Phone

800.633.7555

Website
The importance of ONE package.
As part of AmerisourceBergen Oncology Supply meticulously distributes chemotherapy, immunotherapy and supportive care products to community oncology practices nationwide from our office and distribution center in Dothan, Alabama. As your trusted supplier and solutions partner, we go beyond the product, delivering the key knowledge that creates opportunities for growth, solutions that optimize critical areas of your practice and insights that lead to more informed decisions. You can count on our vast experience, passion for customer satisfaction, empathetic and responsive service and persistent ingenuity.
AmerisourceBergen Oncology Supply provides pharmaceutical products, value-driving services and business solutions that improve access to care. Tens of thousands of healthcare providers, veterinary practices and livestock producers trust us as their partner in the pharmaceutical supply chain. Global pharmaceutical manufacturers depend on us for services that drive commercial success for their products. Powered by our 20,000 associates, we are united in our responsibility to create healthier futures.