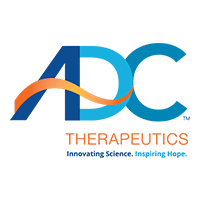 Company Overview
ADC Therapeutics. Confronting cancer with the full potential of our science.
ADC Therapeutics is a commercial-stage biotechnology company improving the lives of cancer patients with its next-generation, targeted antibody drug conjugates (ADCs. ADC Therapeutics is advancing its proprietary PBD-based ADC technology to transform the treatment paradigm for patients with hematologic malignancies and solid tumors.
Visit ADCTherapeutics.com
For general inquiries, please contact:
[email protected]
For Medical Information inquiries, please contact:
[email protected]
For more information about ADC Therapeutics, including latest news
ADC Therapeutics Latest News
Report Adverse Reactions or Product Complaints
To report suspected adverse events or product complaints, please call us at 1-855-690-0340 and select prompt 1.
You may also call the FDA at 1-800-FDA-1088 or report suspected adverse events at www.fda.gov/medwatch
Patient Support
Personalized assistance and support
Our dedicated case managers can serve as a single point of contact and are there every step of the way—to help patients get started and stay on ZYNLONTA.
Contact one of our case managers at 1-855-690-0340 Monday-Friday (8 AM—8 PM ET). Enroll your patients at ADVANCINGPatientSupport.com
For commercially insured patients, 18 years of age and older with coverage for ZYNLONTA. Patients are not eligible if they participate in any federal or state healthcare program with prescription drug coverage, such as Medicaid, Medicare, Medicare Part D or Medicare Advantage plan, VA, DOD, or TRICARE. Excludes patients who are uninsured or full cash-paying. Maximum benefit per patient, per calendar year (1/1—12/31) is $25,000. Additional eligibility requirements and other restrictions apply.
Visit ADVANCINGPatientSupport.com/copay-terms-conditions.
Our Product
ZYNLONTA HCP Website | Twitter | YouTube
To request a Sales Representative
Request a Representative