September is Blood Cancer (Disparity) Awareness month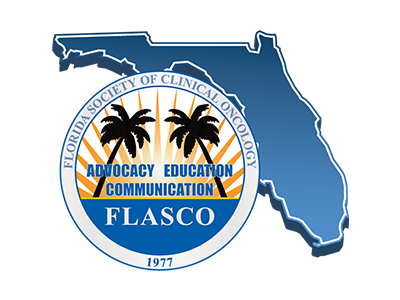 FLASCO
September 14, 2022
Uncategorized
There is disparity in hematologic malignancies in incidence, outcome, survivorship, and clinical trial access. However, there is progress in health equity in hematologic malignancies. Attached are few representative publications.
The problem of disparity in hematologic malignancies.
"Are Pivotal Clinical Trials for Drugs Approved for Leukemias and Multiple Myeloma Representative of the Population at Risk?" published in JCO August 2022 by Casey et al still notes studies are not representative of the population at risk.
"Poor Survival and Differential Impact of Genetic Features of Black Patients with Acute Myeloid Leukemia" in Cancer Discovery 2021 by Bhatnager reported even after evaluating for favorable prognostic mutations in AML and even with the same access to treatment and the same rates of remission, there was poor survival and the differential impact of genetic features seen in young Black patients with acute myeloid leukemia on survival.
"Survival by Race and Ethnicity in Pediatric and Adolescent Patients With Hodgkin Lymphoma: A Children's Oncology Group Study" in JCO 2019 by Kahn reported that patients who were treated for de novo HL in contemporary Children's Oncology Group trials, EFS did not differ by race/ethnicity; however, adjusted OS was significantly worse in nonwhite patients, a finding driven by increased post relapse mortality in this population.
The solution of health equity in hematologic malignancies
The AACR collaborated with the U.S. Food and Drug Administration to conduct the Workshop to Examine the Under-representation of African Americans in Multiple Myeloma Clinical Trials with recommendations published in Blood Cancer Discovery in 2020.
The NCCN developed clinical practice guidelines in 2021 for pediatric Hodgkin lymphoma as a step to standardize treatment that is clear and comprehensive that could potentially reduce disparities in care across all clinical practice settings.
The phase 2 KarMMa study reported efficacy outcomes in elderly patients that were comparable with those observed in the overall ide-cel-treated population with no new safety signals observed of patients aged 65 years or older (n = 45) and 70 years or older (n = 20) compared with the overall study population with favorable responses reported by Berdeja at ESBMT meeting.
---
Did the 2021 changes to the US Preventive Services Task Force screening guidelines for lung improve the racial gap in lung cancer screening eligibility between Black and White community-dwelling adults?
According to the "Analysis of Eligibility for Lung Cancer Screening by Race After 2021 Changes to US Preventive Services Task Force Screening Guidelines" by Laura C. Pinheiro, PhD, et al . JAMA Netw Open. 2022;5(9):e2229741, the findings suggest that although the expansion of the lung cancer screening eligibility criteria was important to address racial differences in screening, without reform to policies with the explicit goal of eliminating structural factors such as residential segregation, changes in screening guidelines may only minimally improve existing racial gaps in eligibility.
The landmark National Lung Screening Trial reported screening with low dose computed tomography (LDCT) reduced lung cancer-specific mortality by 20% and all-cause mortality by 6% compared with chest radiography but had an underrepresentation of Black adults. Secondary analysis suggested Black participants derived the most substantial mortality benefit from LDCT. The USPSTF 2013 recommended individuals aged 55 to 80 years with at least a 30-pack-year smoking history who either currently smoked or quit smoking within the last 15 years be screened for lung cancer using LDCT. The USPSTF 2021 reduced the minimum age from 55 years to 50 years and smoking intensity from 30 pack-years to 20 pack-years with the hope to to improve screening rates among individuals, such as Black adults developing lung cancer at younger ages and after fewer pack-years of smoking without socio-political bias. However, lung cancer screening still has a multitude of potential barriers including social determinants of health such as insurance status and access to care that may continue to disproportionately limit access to screening services for underserved populations.