FDA Approves ORGOVYX (Relugolix) for the Treatment of Advanced Prostate Cancer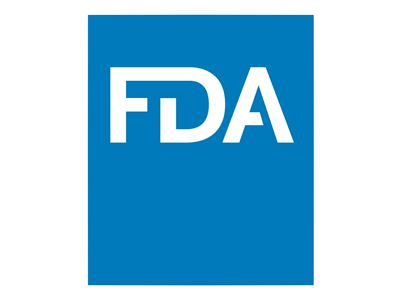 FLASCO
January 12, 2021
Uncategorized
No responses
On December 18, 2020, the U.S. Food and Drug Administration (FDA) approved ORGOVYX (relugolix) for the treatment of adult patients with advanced prostate cancer. The approved recommended dosage of ORGOVYX is an initial loading dose of 360 mg on the first day and continue treatment with a 120 mg dose taken orally once daily at approximately the same time each day with or without food. Instruct patients to swallow tablets whole and not to crush or chew tablets.
In patients treated with GnRH receptor agonists and antagonists for prostate cancer, treatment is usually continued upon development of nonmetastatic or metastatic castration-resistant prostate cancer. Additional information regarding dosage and administration as well as warnings and precautions about QT/QTc interval prolongation, embryo-fetal toxicity, and suppression of the pituitary gonadal system can be found in the full prescribing information linked below.
Mechanism of Action (MOA), Pharmacokinetics (PK), and Pharmacodynamics (PD)
MOA: Relugolix is a nonpeptide gonadotropin-releasing hormone (GnRH) receptor antagonist that competitively binds to pituitary GnRH receptors, thereby, reducing the release of luteinizing hormone (LH) and follicle-stimulating hormone (FSH), and consequently testosterone.
General PK: After administration of multiple 20 mg to 180 mg doses of relugolix once daily (0.17 to 1.5 times the recommended once daily dose), the AUCtau of relugolix increases approximately proportionally with dose and the Cmax increases greater than proportionally to dose. The accumulation of relugolix upon once daily administration is approximately 2-fold.
Absorption: The mean (CV%) absolute bioavailability of relugolix is approximately 12% (62%). The median (range) Tmax of relugolix is 2.25 hours (0.5 to 5.0 hours).
Distribution: Plasma protein binding of relugolix is 68 to 71%, primarily to albumin and to a lesser extent to α1-acid glycoprotein. The mean blood-to-plasma ratio is 0.78.
Elimination: The mean effective half-life of relugolix is 25 hours and the mean (CV%) terminal elimination half-life is 60.8 (11%) hours. The mean (CV%) total clearance of relugolix is 29.4 (15%) L/h and the renal clearance is 8 L/h.
Metabolism: Relugolix is metabolized primarily by CYP3A and to a lesser extent by CYP2C8 in vitro.
Excretion: After oral administration of a single 80-mg radiolabeled dose of relugolix, approximately 81% of the radioactivity was recovered in feces (4.2% as unchanged) and 4.1% in urine (2.2% as unchanged).
PD: Relugolix reduced LH, FSH, and testosterone concentrations after oral administration of the recommended loading dose of 360 mg and a 120 mg dose once daily.
Drug Interactions
P-gp Inhibitors: Avoid co-administration. If unavoidable, take ORGOVYX first, separate dosing by at least 6 hours, and monitor patients more frequently for adverse reactions. Treatment with ORGOVYX may be interrupted for up to two weeks if a short course of treatment with a P-gp inhibitor is required. Co-administration of relugolix with a combined P-gp and moderate CYP3A inhibitor increased the AUC and Cmax of relugolix.
Combined P-gp and Strong CYP3A Inducers: Avoid co-administration. If unavoidable, increase the ORGOVYX dose to 240 mg once daily. After discontinuation of the combined P-gp and strong CYP3A inducer, resume the recommended ORGOVYX dose of 120 mg once daily. Co-administration of relugolix with a combined P-gp and strong CYP3A inducer decreased the AUC and Cmax of relugolix.
Use in Specific Populations
No clinically meaningful differences in the pharmacokinetics of relugolix were observed based on age (45 to 91 years), race/ethnicity (Asian [19%], White [71%], Black/African American [6%]), body weight (41 to 193 kg), mild to severe renal impairment (creatinine clearance [CLcr] 15 to 89 mL/min, as estimated by the Cockcroft-Gault equation), or mild to moderate hepatic impairment (Child-Pugh A or B). The effect of end-stage renal disease with or without hemodialysis or severe hepatic impairment (Child-Pugh C) on the pharmacokinetics of relugolix has not been evaluated.
Efficacy and Safety
Efficacy of ORGOVYX was evaluated in a randomized, open label study in men with advanced prostate cancer requiring at least 1 year of androgen deprivation therapy and defined as biochemical (PSA) or clinical relapse following local primary intervention, newly diagnosed castration-sensitive metastatic disease, or advanced localized disease. The major efficacy outcome measure was medical castration rate defined as achieving and maintaining serum testosterone suppression to castrate levels (< 50 ng/dL) by Day 29 through 48 weeks of treatment. Additional information regarding the efficacy trial can be found in the full prescribing information linked below.
The most common adverse reactions (≥ 10%) and laboratory abnormalities (≥ 15%) were hot flush, glucose increased, triglycerides increased, musculoskeletal pain, hemoglobin decreased, alanine aminotransferase (ALT) increased, fatigue, aspartate aminotransferase (AST) increased, constipation, and diarrhea.
Full prescribing information is available at https://go.usa.gov/xAT5R.
Visit [email protected] at http://go.usa.gov/cMsjT for prescribing and patient information, approval letters, reviews and other information for FDA-approved drug products, which are often available shortly following approval.
A non-comprehensive list of examples of clinical substrates, inhibitors and inducers for metabolic and transporter system related interactions may be found at https://go.usa.gov/xXY9C.
Healthcare professionals should report all serious adverse events suspected to be associated with the use of any medicine and device to FDA's MedWatch Reporting System by completing a form online at https://www.fda.gov/safety/medwatch/default.htm, by faxing (1-800-FDA-0178), or by mailing the postage-paid address form provided online, or by telephone (1-800-FDA-1088).
The Office of Clinical Pharmacology (OCP) is pleased to offer the e-mail subscription service Clinical Pharmacology Corner. This is a free service from FDA to provide occasional updates from OCP regarding newly approved therapies, new regulatory and scholarly publications, upcoming events and other items of interest. Subscribe today at https://public.govdelivery.com/accounts/USFDA/subscriber/topics and select Clinical Pharmacology Corner under Drugs.
We always welcome your thoughts regarding the format, content, and utility of this communication. Comments may be sent via email to [email protected].
This communication was prepared by Office of Clinical Pharmacology, Office of Translational Sciences, CDER, FDA.