FDA approves Onureg (azacitidine tablets) for acute myeloid leukemia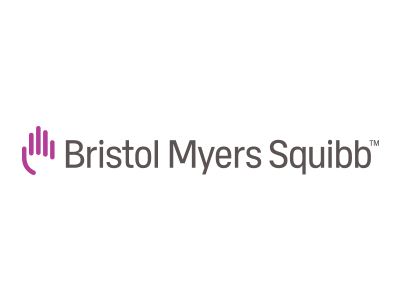 FLASCO
September 3, 2020
Uncategorized
No responses
From the American Society of Clinical Oncology in cooperation with the Food and Drug Administration (FDA) and as a service to our members, ASCO will periodically distribute information about newly approved therapies for cancer patients. This helps FDA inform oncologists and professionals in oncology-related fields about recent approvals in a timely manner. Included in the email from the FDA will be a link to the product label, which will provide the relevant clinical information on the indication, contraindications, dosing, and safety. In sending this information, ASCO does not endorse any product or therapy and does not take any position on the safety or efficacy of the product or therapy described. The following is a message from the Director of the FDA Oncology Center of Excellence, Dr. Richard Pazdur:
On September 1, 2020, the Food and Drug Administration approved azacitidine tablets (ONUREG®, Celgene Corporation) for continued treatment of patients with acute myeloid leukemia who achieved first complete remission (CR) or complete remission with incomplete blood count recovery (CRi) following intensive induction chemotherapy and are not able to complete intensive curative therapy.
Efficacy was investigated in QUAZAR (NCT01757535), a multicenter, randomized, double-blind, placebo-controlled trial. Patients (n=472) who achieved CR or CRi with intensive induction chemotherapy with or without receiving subsequent consolidation therapy were randomized 1:1 to receive Onureg 300 mg (n=238) or placebo (n=234) orally on days 1 to 14 of each 28-day cycle.
The main efficacy outcome measure was overall survival (OS). Median OS was 24.7 months (95% CI: 18.7, 30.5) in the Onureg arm and 14.8 months (95% CI: 11.7, 17.6) in the placebo arm (HR 0.69; 95% CI: 0.55, 0.86; p=0.0009). A subgroup analysis showed consistency in the OS benefit for patients in either CR or CRi.
Adverse reactions in ≥ 10% patients receiving Onureg were nausea, vomiting, diarrhea, fatigue/asthenia, constipation, pneumonia, abdominal pain, arthralgia, decreased appetite, febrile neutropenia, dizziness, and pain in extremity.
The recommended Onureg dose is 300 mg orally once daily with or without food on days 1 through 14 of each 28-day cycle. Continue Onureg until disease progression or unacceptable toxicity.
View full prescribing information for ONUREG.
This application was granted priority review and Onureg was granted orphan drug designation. A description of FDA expedited programs is in the Guidance for Industry: Expedited Programs for Serious Conditions-Drugs and Biologics.
Healthcare professionals should report all serious adverse events suspected to be associated with the use of any medicine and device to FDA's MedWatch Reporting System or by calling 1-800-FDA-1088.
For assistance with single-patient INDs for investigational oncology products, healthcare professionals may contact OCE's Project Facilitate at 240-402-0004 or email [email protected]gov.
For information on the COVID-19 pandemic, see the following resources: