FDA approves nivolumab for adjuvant treatment of Stage IIB/C melanoma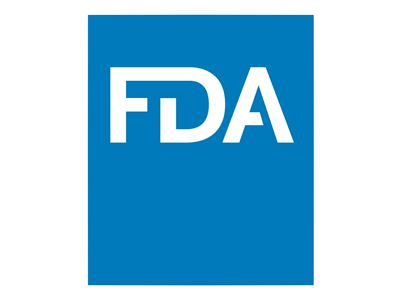 FLASCO
October 16, 2023
Uncategorized
On October 13, 2023, the Food and Drug Administration approved nivolumab (Opdivo, Bristol-Myers Squibb Company) for the adjuvant treatment of completely resected Stage IIB/C melanoma in patients 12 years and older.
View full prescribing information for Opdivo.
Efficacy was evaluated in CHECKMATE-76K (NCT04099251), a randomized, double-blind trial enrolling 790 patients with Stage IIB/C melanoma. Patients were randomized (2:1) to nivolumab 480 mg or placebo by intravenous infusion every 4 weeks for up to 1 year or until disease recurrence or unacceptable toxicity.
Enrollment required complete resection of the primary melanoma with negative margins and a negative sentinel lymph node within 12 weeks prior to randomization, and ECOG performance status of 0 or 1. The trial excluded patients with ocular/uveal or mucosal melanoma, autoimmune disease, any condition requiring systemic treatment with either corticosteroids (≥10 mg daily prednisone or equivalent) or other immunosuppressive medications, as well as those with prior melanoma therapy except surgery. Randomization was stratified by AJCC 8th staging system edition (T3b vs. T4a vs. T4b).
The major efficacy outcome measure was recurrence-free survival (RFS) defined as the investigator-assessed time between randomization and first recurrence (local, regional, or distant metastasis), new primary melanoma, or death (from any cause) whichever occurred first. Assessments were conducted every 26 weeks during years 1-3 and every 52 weeks, thereafter, for 5 years. Median RFS was not reached in either the nivolumab arm (95% CI: 28.5, not reached) or in the placebo arm (95% CI: 21.6, not reached) (hazard ratio=0.42 [95% CI: 0.30, 0.59]; p-value=<0.0001).
The most common adverse reactions (reported in ≥20% of patients) were fatigue, musculoskeletal pain, rash, diarrhea, and pruritis.
The recommended nivolumab dose for patients weighing 40 kg or greater is 240 mg every 2 weeks or 480 mg every 4 weeks until disease progression or unacceptable toxicity for up to 1 year. The recommended dose for pediatric patients weighing less than 40 kg is 3 mg/kg every 2 weeks or 6 mg/kg every 4 weeks until disease progression or unacceptable toxicity for up to 1 year.
This review was conducted under Project Orbis, an initiative of the FDA Oncology Center of Excellence. Project Orbis provides a framework for concurrent submission and review of oncology drugs among international partners. For this review, FDA collaborated with the Australian Therapeutic Goods Administration (TGA), Health Canada, Israel's Ministry of Health (IMoH) and Switzerland's Swissmedic. The application reviews are ongoing at the other regulatory agencies.
This review used the Real-Time Oncology Review (RTOR) pilot program, which streamlined data submission prior to the filing of the entire clinical application, and the Assessment Aid, a voluntary submission from the applicant to facilitate the FDA's assessment.
This application was granted orphan drug designation. FDA expedited programs are described in the Guidance for Industry: Expedited Programs for Serious Conditions-Drugs and Biologics.
Healthcare professionals should report all serious adverse events suspected to be associated with the use of any medicine and device to FDA's MedWatch Reporting System or by calling 1-800-FDA-1088.
For assistance with single-patient INDs for investigational oncology products, healthcare professionals may contact OCE's Project Facilitate at 240-402-0004 or email [email protected].
Follow the Oncology Center of Excellence on X (formerly Twitter) @FDAOncologyExternal Link Disclaimer.