FDA approves ivosidenib for myelodysplastic syndromes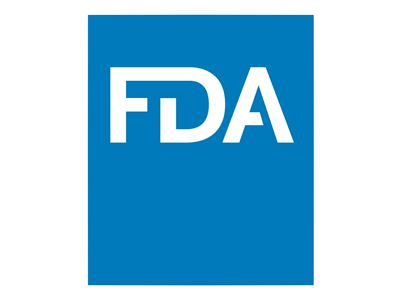 FLASCO
October 24, 2023
Uncategorized
On October 24, 2023, the Food and Drug Administration approved ivosidenib (Tibsovo, Servier Pharmaceuticals LLC) for adult patients with relapsed or refractory myelodysplastic syndromes (MDS) with a susceptible isocitrate dehydrogenase-1 (IDH1) mutation, as detected by an FDA-approved test.
The FDA also approved the Abbott RealTime IDH1 Assay as a companion diagnostic device to select patients for ivosidenib.
View full prescribing information for Tibsovo.
Approval was based on trial AG120-C-001 (NCT02074839), an open-label, single-arm, multicenter trial of 18 adult patients with relapsed or refractory MDS with an IDH1 mutation. IDH1 mutations were detected in peripheral blood or bone marrow by a local or central diagnostic test and confirmed retrospectively by the Abbott RealTime IDH1 Assay.
Ivosidenib was administered orally at a starting dose of 500 mg daily continuous for 28-day cycles until disease progression, unacceptable toxicity, or hematopoietic stem cell transplantation. The median treatment duration was 9.3 months. One patient underwent a stem cell transplantation following ivosidenib.
Efficacy was established by the rate of complete remission (CR) or partial remission (PR) (2006 International Working Group response for MDS), CR+PR durations, and conversion rate from transfusion dependence to independence. All observed responses were CRs. The CR rate was 38.9% (95% CI: 17.3, 64.3). The median time-to-CR was 1.9 months (range, 1.0 to 5.6 months) and the median CR duration was not estimable (range 1.9, 80.8+ months). Among 9 patients dependent on red blood cell (RBC) and/or platelet transfusions at baseline, 6 (67%) became RBC and platelet transfusion independent during any 56-day post-baseline period. Of the 9 patients independent of both RBC and platelet transfusions at baseline, 7 (78%) remained transfusion independent during any 56-day post-baseline period.
The most common adverse reactions were similar to common adverse reactions observed with ivosidenib monotherapy for AML. These include GI toxicities (diarrhea, constipation, mucositis, and nausea), arthralgia, fatigue, cough, myalgia, and rash. Tibsovo may also cause QTc prolongation.
The prescribing information contains a Boxed Warning alerting health care professionals and patients about the risk of differentiation syndrome which may be life-threatening or fatal.
This review used the Assessment Aid, a voluntary submission from the applicant to facilitate the FDA's assessment.
This application was granted priority review, breakthrough designation, and orphan drug designation. FDA expedited programs are described in the Guidance for Industry: Expedited Programs for Serious Conditions-Drugs and Biologics.
Healthcare professionals should report all serious adverse events suspected to be associated with the use of any medicine and device to FDA's MedWatch Reporting System or by calling 1-800-FDA-1088.
For assistance with single-patient INDs for investigational oncology products, healthcare professionals may contact OCE's Project Facilitate at 240-402-0004 or email [email protected].
Follow the Oncology Center of Excellence on X (formerly Twitter) @FDAOncologyExternal Link Disclaimer.