FDA Approves Enfortumab Vedotin For Locally Advanced/Metastatic Urothelial Carcinoma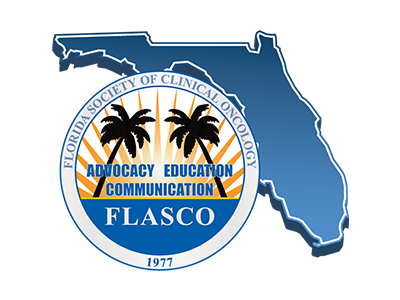 FLASCO
July 12, 2021
Uncategorized
No responses
Enfortumab vedotin-ejfv has been approved by the FDA for locally advanced or metastatic urothelial cancer.
The FDA has approved enfortumab vedotin-ejfv (Padcev) for the treatment of adult patients with locally advanced or metastatic urothelial cancer who have previously undergone treatment with a PD-1 or PD-L1 inhibitor and platinum-containing chemotherapy or who are otherwise ineligible for cisplatin-containing chemotherapy and received 1 or more prior lines of therapy, according to a press release from the FDA.1
The agent was examined as part of the open-label, randomized, multicenter phase 3 EV-301 trial (NCT03474107), which was conducted in order to confirm the agent's clinical benefit following an accelerated approval in December 2019.2
"The FDA's decision to convert accelerated approval to regular approval was based on data from the Phase 3 EV-301 trial, which had a primary endpoint of overall survival for patients treated with PADCEV versus chemotherapy," Andrew Krivoshik, MD, PhD, Senior Vice President and Oncology Therapeutic Area Head at Astellas, said in a press release. "With Padcev, for the first time, physicians can treat advanced urothelial cancer following treatment with a platinum-containing therapy and immunotherapy using an FDA-approved therapy that has demonstrated an overall survival benefit compared with chemotherapy."
The agent yielded a median overall survival (OS) of 12.9 months (n = 301; 95% CI: 10.6-15.2) vs 9.0 months in those who were treated with chemotherapy alone (n = 307; HR, 0.70; 95% CI: 0.56-0.89; P = .0014).3 Additionally, the agent yielded a median progression-free survival (PFS) of 5.6 months (95% CI: 5.3-5.8) vs 3.7 months in the control group (95% CI: 3.5-3.9). Investigators also reported an overall response rate (ORR) of 40.6% (95% CI, 34.9-46.5) and 17.9% in both arms, respectively (95% CI, 13.7-22.8; P< .0001).
The study enrolled a total of 608 patients who had locally advanced or metastatic disease who had been treated with a prior PD-1 or PD-L1 inhibitor or platinum-based chemotherapy. Patients were randomized 1:1 to be treated with either 1.25 mg/kg of enfortumab vedotin on days 1, 8, and 15 on a 28-day cycle or investigator's choice of single-agent chemotherapy, including docetaxel, paclitaxel, or vinflunine.
The primary end point of the study was OS with a key secondary end point of PFS and ORR.
The most common adverse effects included rash, aspartate aminotransferase increased, glucose increased, creatinine increased, and fatigue.
"A boxed warning for serious skin reactions, including Stevens-Johnson syndrome and Toxic Epidermal Necrolysis, and a warning for pneumonitis were added to the USPI," according to the press release.
Reference
FDA grants regular approval to enfortumab vedotin-ejfv for locally advanced or metastatic urothelial cancer. News release. FDA. July 9, 2021. Accessed July 9, 2021. https://bit.ly/3hsvrln
FDA grants accelerated approval to enfortumab vedotin-ejfv for metastatic urothelial cancer. News release. FDA. December 18, 2019. Accessed July 9, 2021. https://bit.ly/3htZCJ5
Powles T, Rosenberg JE, Sonpavde G, et al. Enfortumab vedotin in previously treated advanced urothelial carcinoma. N Engl J Med. 2021;384:1125-1135. doi:10.1056/NEJMoa2035807