CMS Update: POLIVY has a permanent J-code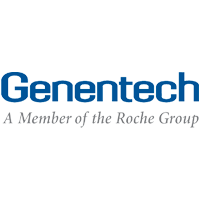 Katrina Williams
December 23, 2019
Uncategorized
Genentech is pleased to inform you that the Centers for Medicare & Medicaid Services (CMS) has assigned a permanent J-code for POLIVY™ (polatuzumab vedotin-piiq). POLIVY received FDA approval on June 10, 2019. Effective January 1, 2020, the J-code is J9309 (Injection, polatuzumab vedotin-piiq, 1 mg).
The POLIVY J-code Announcement Flash Card, which details the new J-code for POLIVY, is embedded below. Genentech encourages you to post this by your desk for quick reference.  Please feel free to contact the Genentech team with any questions or concerns about POLIVY coding and billing. You can contact a POLIVY Access Solutions Specialist at (888) 249-4918, Monday through Friday, 6 a.m. to 5 p.m. PT, or visit Genentech-Access.com/POLIVY.
These codes are not all-inclusive; appropriate codes can vary by patient, setting of care and payer. Correct coding is the responsibility of the provider submitting the claim for the item or service. Please check with the payer to verify codes and special billing requirements. Genentech does not make any representation or guarantee concerning reimbursement or coverage for any service or item.

This promotional message is brought to you by Genentech.


For Important Safety Information, please see the full Prescribing Information.